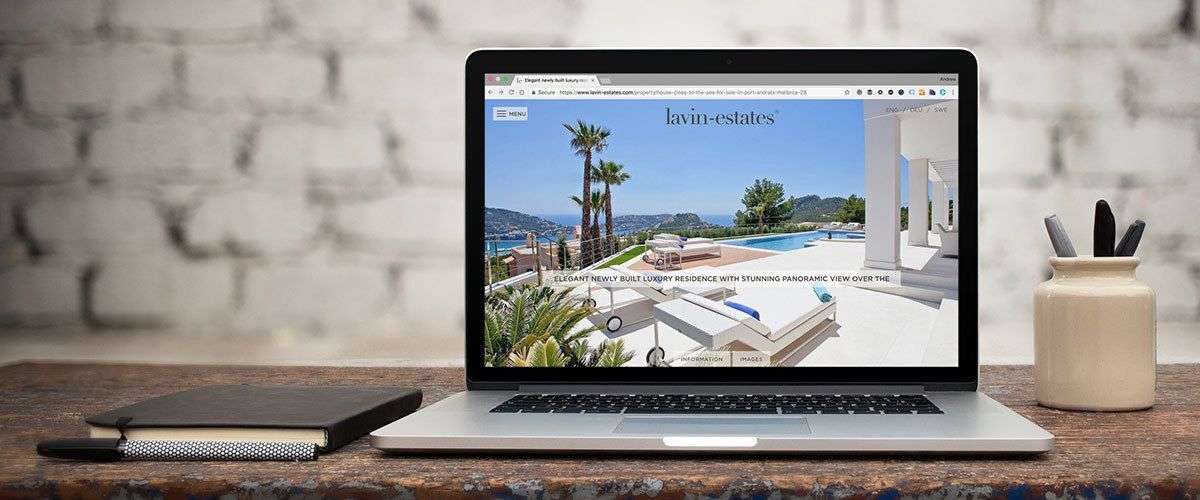 Lavin Estates
A beautifully designed site with a choice of 3 languages showcasing a range of stunning, high-end properties in Mallorca and Ibiza.
Established in 2005, Lavin Estates is a leading real estate company based on the Mediterranean Island of Mallorca. Founded by Petra Lavin, the company manages the sale of high-end properties in extraordinary locations on both Mallorca and Ibiza.
Dealing with an international audience, the Lavin Estates website is central to their marketing activity to promote and display the wide selection of properties in their portfolio.
Beautifully simple multi-lingual content management
The website for Lavin Estates provided a fantastic opportunity to take advantage of the multi-locale features in CraftCMS. The site was to be available in three languages; English, German and Swedish, targeting the company's primary European audiences.
The previous content management system had displayed fields for each language on the same page, resulting in cluttered content management.
CraftCMS allowed us to choose which fields would be translatable, not only reducing the number of fields that were visible at any one time, but also allowing each version of the page to be completely independent of its equivalent in other languages. This would bring advantages in managing each property, but also enables each entry to be optimised for searches in each language.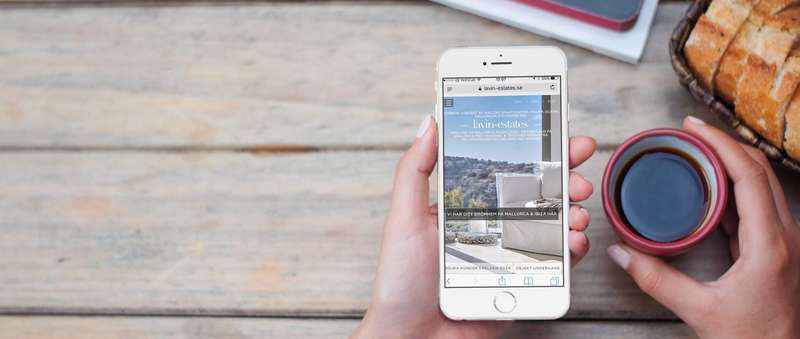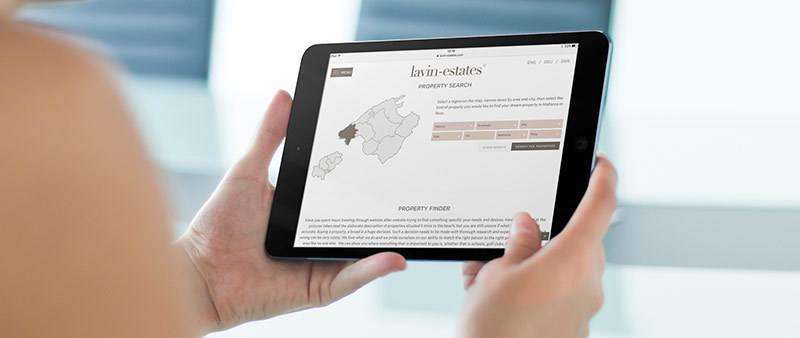 Minimal Design with Beautiful Typography
Any high-end site has to make a stunning first impression, both in terms of visual appearance and performance.
With carefully selected fonts from Hoefler & Co., the site has been meticulously built to work equally well across desktop, tablet and mobile devices.
Search made Simple
Critical to any real estate website is simple, intuitive search. The site for Lavin Estates includes a map-based search form, allowing visitors to select their preferred region, automatically filtering the available search options for localities within the region.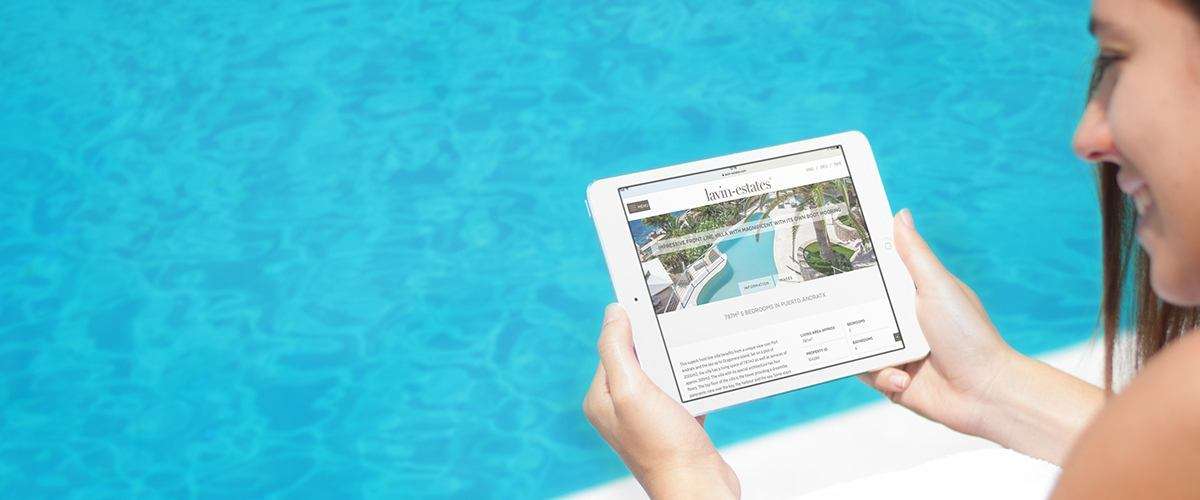 Optimised Hosting
We created an optimised hosting environment for Lavin Estates, based on cloud technologies centred in a Frankfurt datacentre to minimise latency as pages were delivered to predominantly European locations.
With the site including so many stunning images of beautiful properties and Mediterranean coastline, we chose to host these off-site with Amazon Simple Storage Service (or S3 for short). This low cost storage helps to maintain the site's performance and provides exceptional reliability.
Visit the Lavin Estates website here.