Mobile shake up for Google AdWords and Maps
Over half of all web traffic is from a mobile or tablet. Quite simply we are shifting towards a mobile-first world. So as Google continue optimising their search results pages (SERP's) to favour mobile, they announced last week at the Google Performance Summit, a number of significant changes that will affect AdWords advertisers from late 2016.
A Digital were close to the action so here's everything you need to know...
Google AdWords Text Changes
AdWords ad titles to double in size from one 25 character headline to two 30 character headlines.
AdWords ad descriptions to increase from two 35 character lines to one consolidated 80 character line.
Based on early testing, Google have seen some advertisers reporting increases in clickthrough rates of up to 20% compared to current text ads. As well as improved clickthrough rates, Google also said longer headlines will be more useful for advertisers, and result in better qualified traffic for advertisers.

As there's such a small space on a mobile screen, the headline change will be welcomed by advertisers but perhaps not so much by those who's organic visibility is going to be pushed further down the SERP.
Google also announced that ads shown across the Google Display Network (GDN) will become responsive. Rather than the current more manual approach to creating ads for the Display Network (e.g., for Remarketing), Google's new feature will simply allow advertisers to provide headlines, a description, an image, and a URL - and the new responsive ads will be automatically designed for you.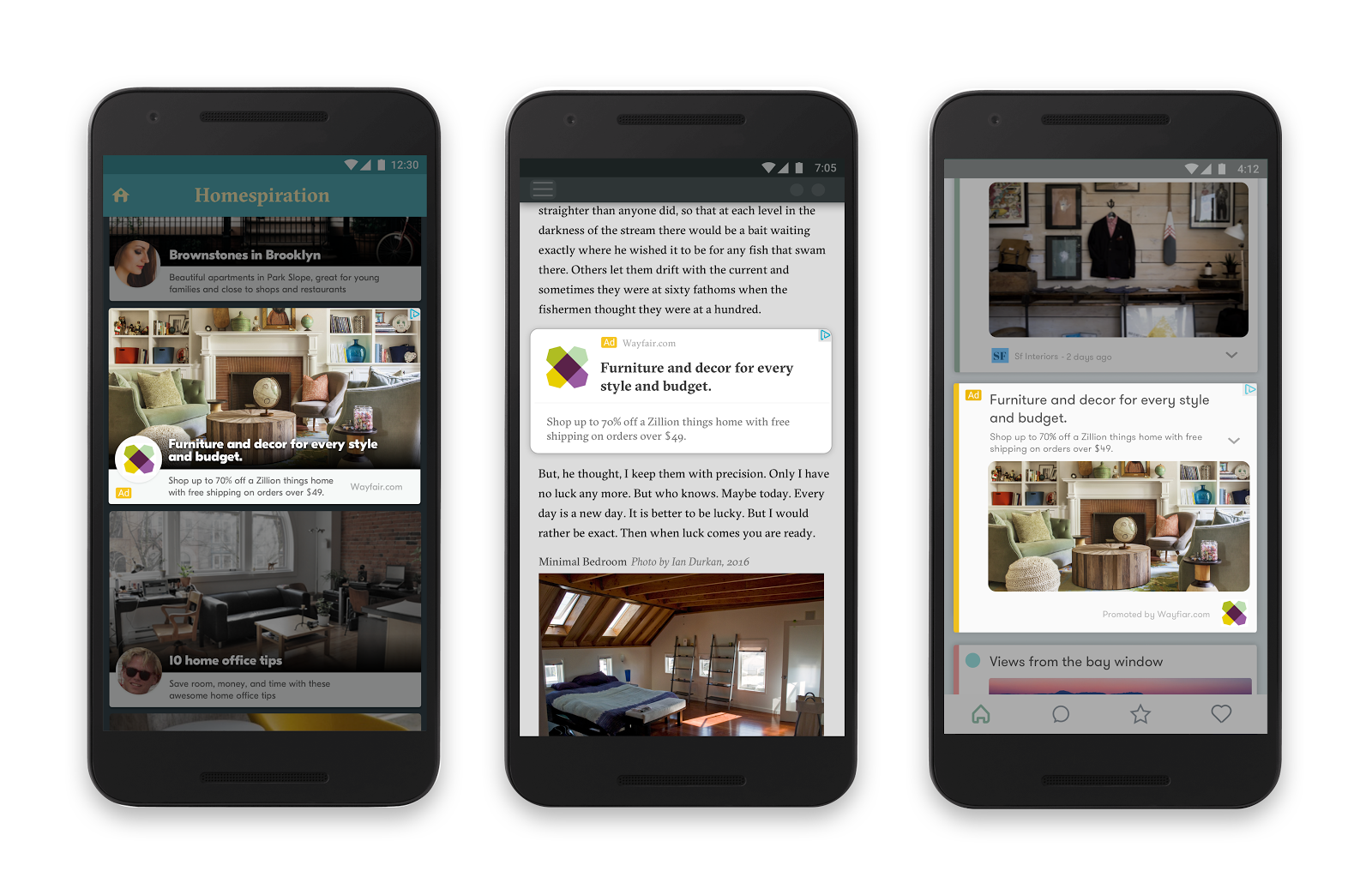 Device Specific Bidding
Another change coming soon will be the ability to set individual bid adjustments for each device - mobile, tablet and desktop. This will allow advertisers to set their base keyword bid to the device most valuable to their business and then set bid adjustments for each of the other devices. There'll also be a wider bid adjust range of up to +900%.
This move means advertisers will have more control over where and how often ads are displayed on different devices, whilst still being easily managed from a single campaign.
Ads in Google Maps
As almost one third of all mobile searches are related to location, Google have announced further opportunities for AdWords advertisers to reach more customers searching for physical business locations by introducing new local search ads across Google Maps. Adwords users using location extensions will be able to advertise their business locations when consumers search for things like "restaurant near me" or "shoe store".
As people's online and offline worlds overlap, Google also plan to help increase in-store visits by rolling out promoted pins for nearby businesses such as sports shops, petrol stations or food outlets.
Finally, local business pages are also getting a fresh new look to encourage consumers to explore their stores before they arrive by adding new features like special offers and product inventory insights.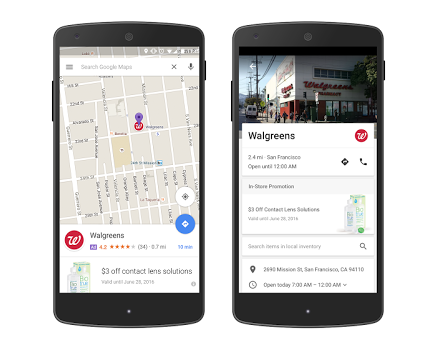 When's it all happening?
Specific dates haven't yet been announced, but Google have recommended advertisers start thinking about how to benefit from these new features. The fact is consumers are living their lives online, blurring the lines between online and offline - so it's more important than ever to build your business for mobile.
Here at A Digital we want to ensure your Google advertising budget is utilised as efficiently as possible and by using the very latest features and functions. Give us a call or drop us a line to see how we can help you stay ahead of your competition.
Andrew Armitage
Andrew is the founder of multi-award winning A Digital and believes that technology should be an enabler, making a positive impact on the way people live and work.
Learn more about us: