Move Ahead of the Competition with Google Shopping and Remarketing
If you're using Google AdWords to promote your products or services, are you also aware of the other pay-per-click opportunities that lie right at your doorstep, which could be helping to generate even more leads and sales for your business?
Whilst AdWords is the most common, well-known form of PPC advertising, many businesses, in particular online retailers with ecommerce websites, are already moving ahead of the competition by introducing the likes of Shopping and Remarketing to their Google advertising campaigns.
But what are they? And how can they help you generate more business? Let us explain…
Google Shopping
A shopping campaign allows you to display actual images and information about your products on Google's search results pages. Google Shopping has become hugely popular amongst online retailer, and who have enjoyed 52% more revenue in Q1 of 2016 than the previous year. This means that buyers are clicking on what are called Product Listing Ads (PLA's) on Google more often.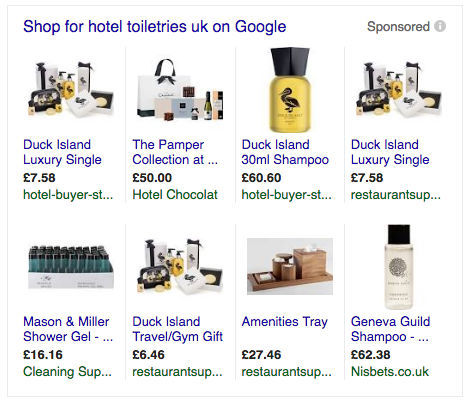 To get your products listed in Google Shopping, you'll need to have a product feed set up from your website to a Google Merchant Center. The feed includes product information that Google uses to display on their results pages, such price, size, colour, condition etc. There's also a bunch of other data that's required to comply with Google's shopping policies, but it's definitely worth it in the long run.
With more and more consumers clicking on shopping ads, it's becoming increasingly important that your products are seen too. We believe Google Shopping is here to stay with PLA's becoming more prominently placed in search results, which will essentially drive more clicks and therefore more purchases from your website.
Remarketing Campaign
Remarketing is the positioning of adverts across the web to previous visitors of your website. Think of it as a gentle reminder to entice visitors back to your site to complete an action, such as a purchase or enquiry.
This increasingly popular method of pay-per-click advertising allows you to specifically target a defined audience of visitors from your website. For example, you may wish to target visitors who've shown an interest in a particular range of products on your website but didn't make a purchase. Your ads would then display to those visitors as they surf the web elsewhere, perhaps with a discount offer, in a bid to persuade them to click back to your site.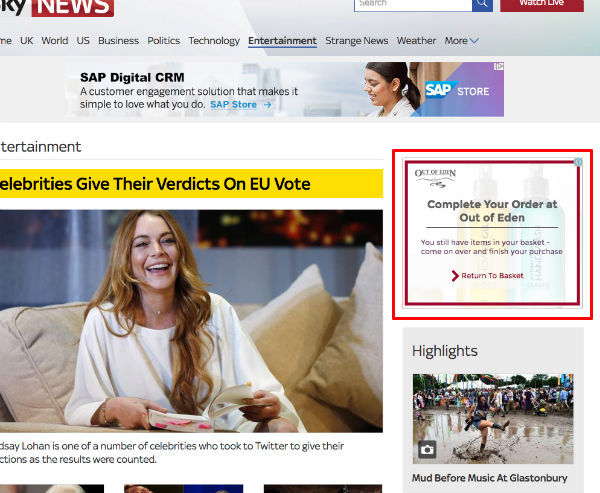 Other types of audiences you may wish to target with Remarketing include:
Users who abandon items in their shopping basket. Possibly because they're comparing your prices with other sites or simply because they've been distracted away. These users indicate a strong intent to purchase so are perfect for remarketing campaigns to give them a nudge, ideally with a small incentive to come back and complete their purchase.

Users who have converted on your website. Those users who've already purchased something, signed up to your newsletter or completed an action are more likely to convert again, and more frequently. Target them with Remarketing ads to encourage them to convert again within a shorter period of time, whilst also strengthening your brand users becomes more engaged with your business, more often.

Users who viewed a specific product. Previous visitors who viewed and spent time on a particular product page can be remarketed by showing them the actual product or service they viewed on your website. This is known as Dynamic Remarketing and is a more refined and targeted way to bring visitors back to your website to complete a sale or enquiry.
Why use these other pay-per-click services?
We already mentioned earlier that AdWords is still the main form of PPC advertising, however, with the increasing personalisation of the online advertising experience, both Remarketing and Shopping are a great addition to your campaign. Typically, cost-per-clicks can also be up to 20% lower than those of AdWords, so your budget has the potential to stretch further and reach more customers.
There's a whole world of opportunity to sell your products or services beyond AdWords. You need to be exploring them because your competitors are, and they're seeing some good results.
Here at A Digital, we've got the skills and expertise to help your business sell more through PPC. Call us today to discuss how you can get more customers with Remarketing and Shopping - 01539 720877.
Dean Duffield
Dean is our voice on digital marketing strategy, PPC, SEO, email, social media and website analytics.
Learn more about us: